All good things must come to an end, and in this case, I'm waving goodbye to my trusty Dropbox plan that's been serving me pretty well since the start of my career.
Dropbox used to be an extremely focused product, but over the years, features have been bolted onto every which side, none of which I ever used. At the end of the day, I want a simple storage solution, no more, no less.
I shoot in raw for minimalgoods and store a ton of travel videos in 4k, which quickly add up in space. I was butting right up against the 5TB limit I had for Dropbox and knew I needed a better alternative.
My needs
Expandable storage
I'm shooting a lot more content than I used to and will need to constantly add storage over time.
Two-way sync
In Dropbox, I utilize shared folders with my accountant so she can quickly access all my statements and financial info for monthly bookkeeping and year-end filing.
Somewhat affordable
Cloud storage like Dropbox and Drive is great for an average amount of storage, but they don't currently offer plans for 10TB+ of storage (excluding the expensive enterprise plans).
Landing on Synology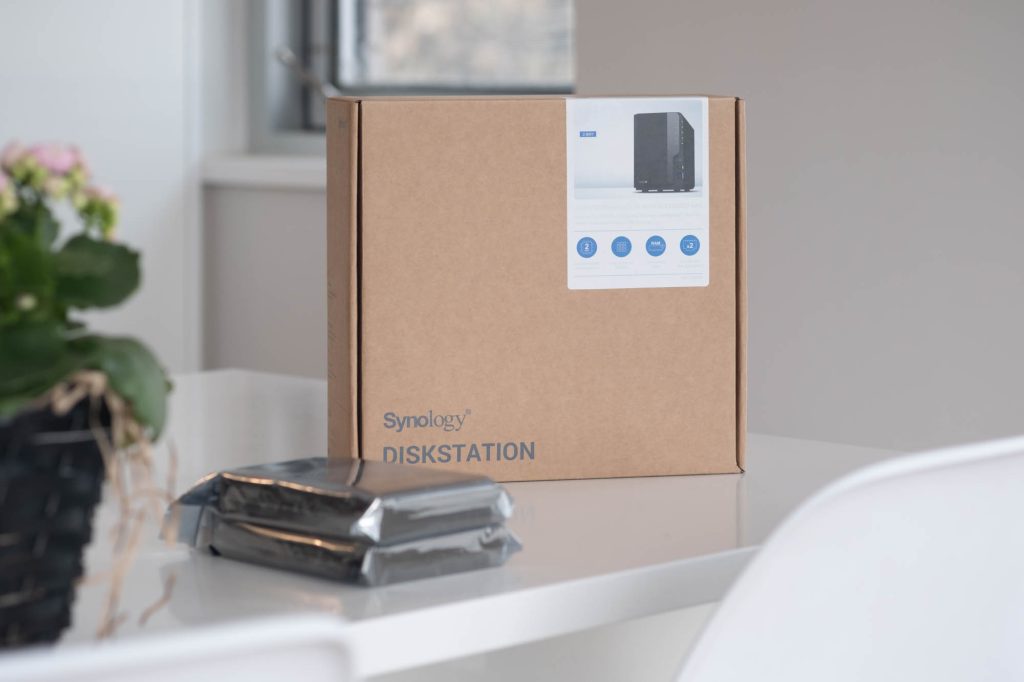 After researching and getting some advice from friends, I landed on the Synology DS 220+. I've never had a little home server before, but this little guy seems to check all my boxes.
They have a few variations, but I opted for the smaller, two-bay model since I don't have much room in our apartment.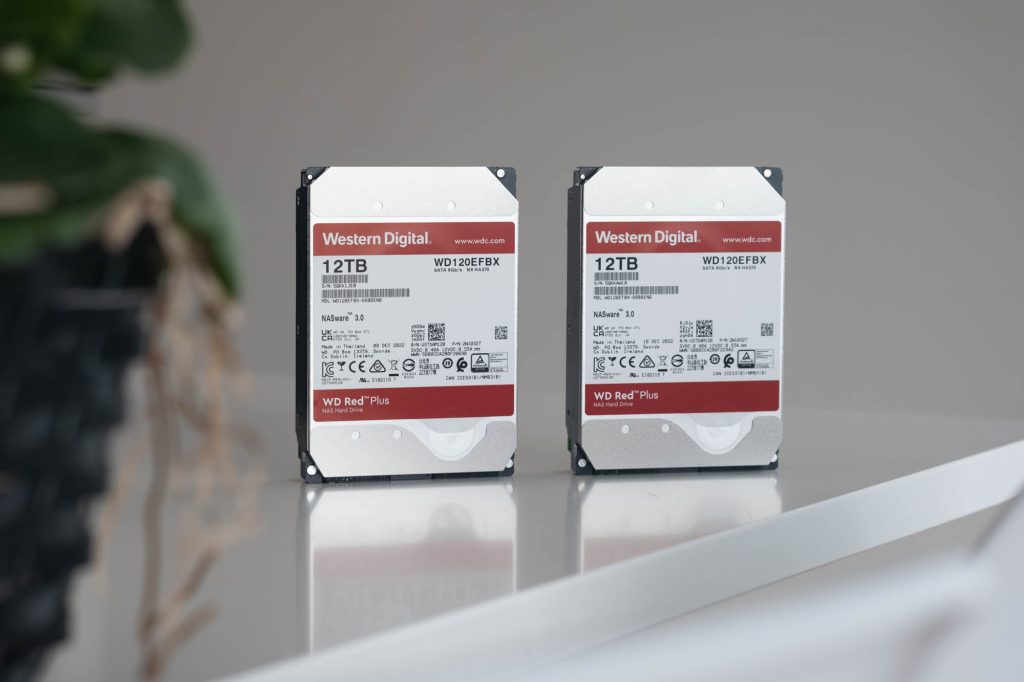 I opted for two 12TB Western Digital Red Plus drives to move all my files over with some extra breathing room. These came highly recommended from the Synology subreddit, and the reviews on Amazon looked solid.
Since these drives are set up in a RAID format (they act as clones of one another) in the Synology, I don't get 24TB of space, but I get the peace of mind that if one dies on me, I still have everything intact.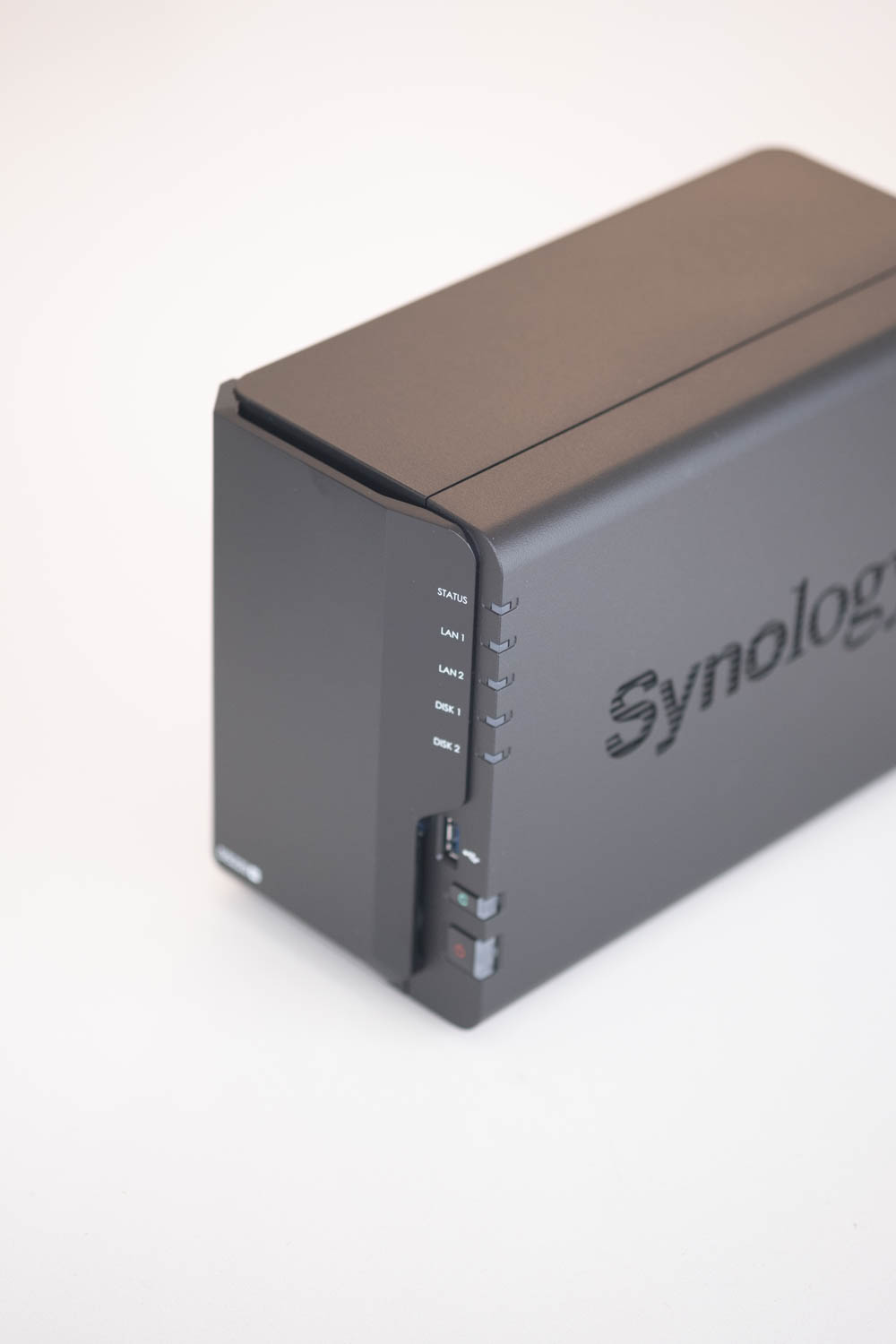 While the hardware design wasn't my biggest priority since it will be mostly hidden away, I did appreciate that the exterior wasn't … too offensive. It's a simple black box with a few LEDs and some ports here and there.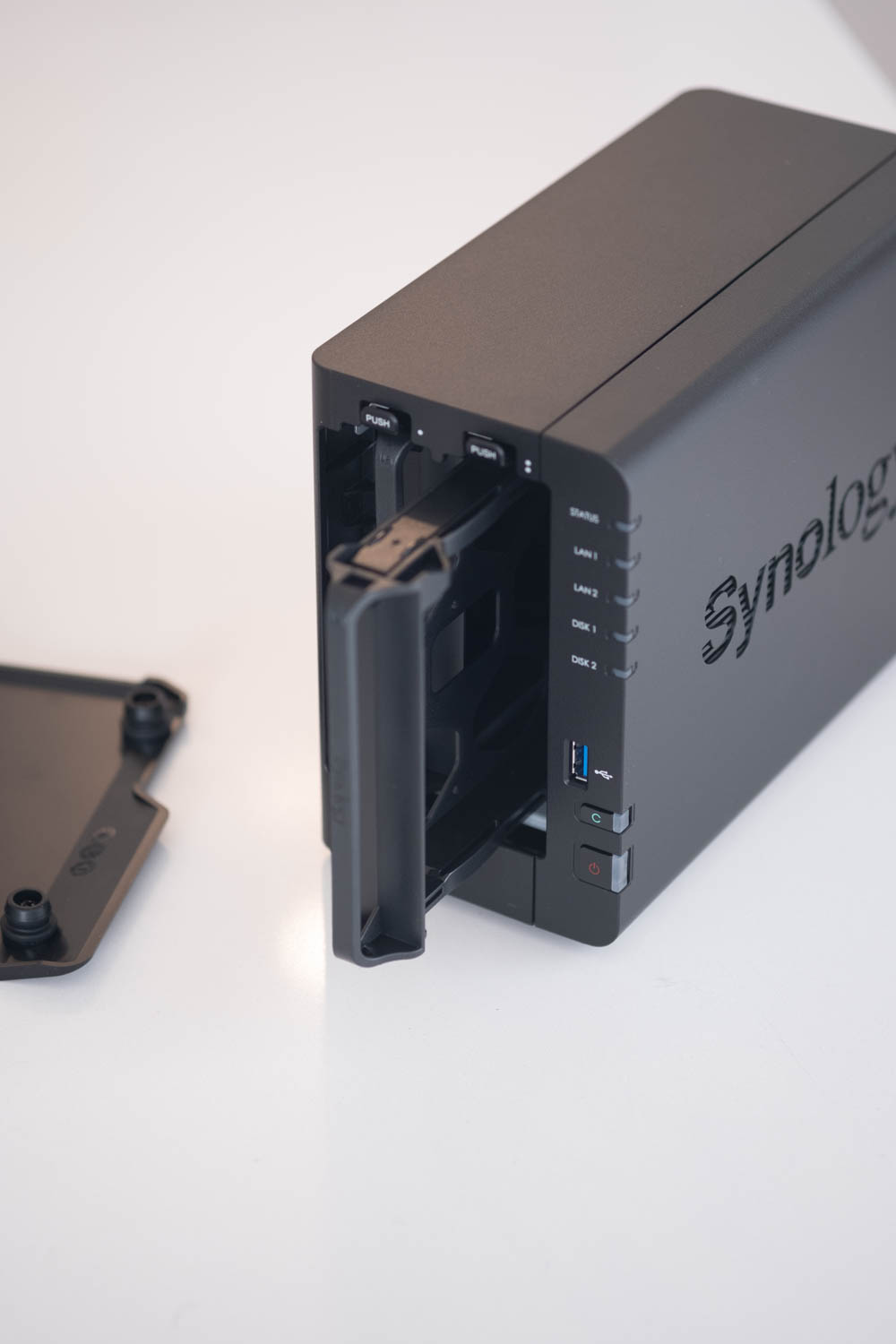 Once you pop open the front panel, you attach your drives to the enclosure and snap them into place. After I booted it up, I was pleasantly surprised with the onboarding (I don't have much experience using Linux) and was off to the races.
Backing it all up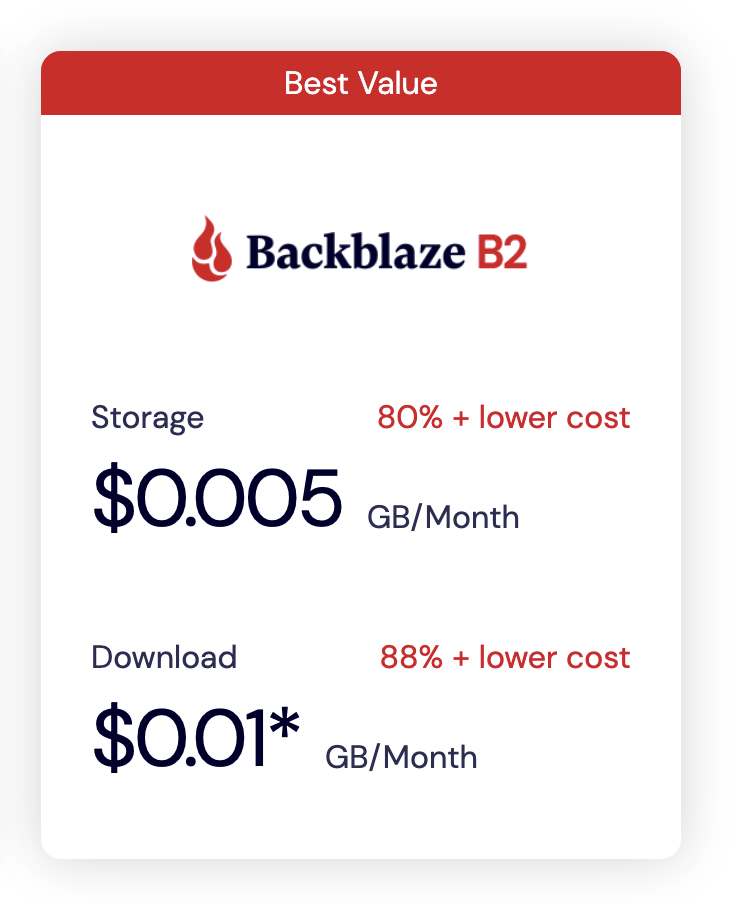 While the two drives act as an essential redundancy against one another, you still need to have an offsite backup somewhere for this to truly be worry-free.
I opted for the Backblaze B2 service since I've used them previously, and they are one of the cheaper on the market. It was super simple to set up, and I liked how I could pick and choose what folders I wanted to back up. I did not need to store all my movies and shows in the cloud, so I could cut down on quite a bit of storage space by excluding those.
They charge $.0005 per GB per month, so my costs have averaged about $5. Not bad at all.
Additional thoughts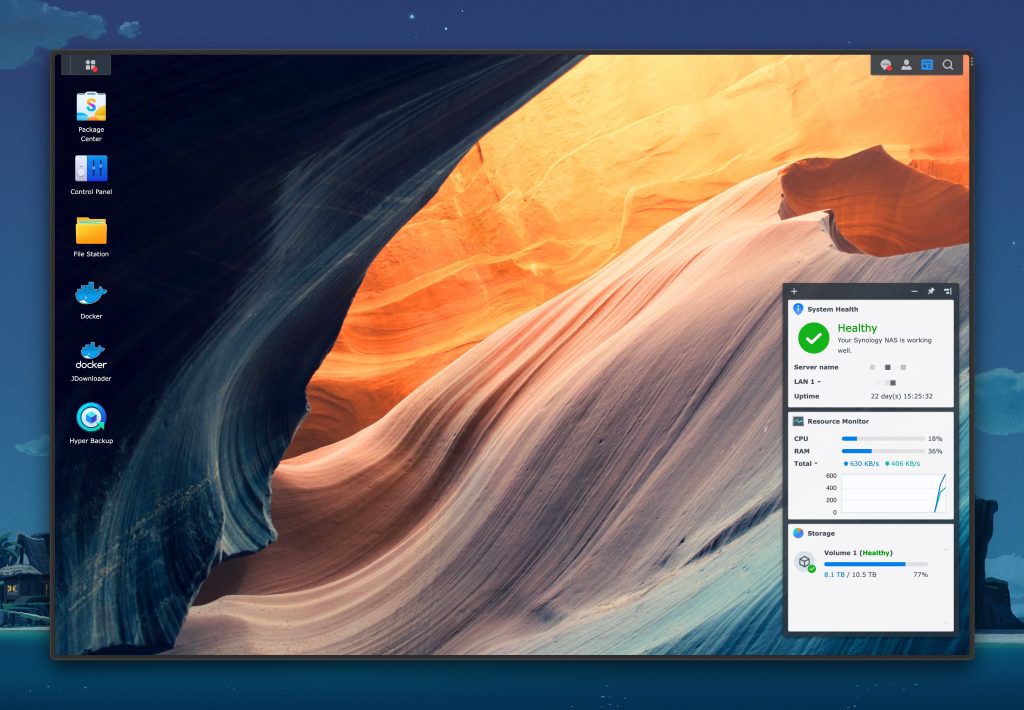 Overall, I've been happy with this setup, but after a few months in, I already wish I had gone for the Synology 4-bay model instead. I expected 12TB would be plenty for what I needed, but I will quickly outgrow this in the next six months. Oops.
I also didn't expect it to make as much noise as it does. It's not loud by any means, but it would get on my nerves if it were in the same room as me all the time.
The other thing didn't realize I needed was a battery-powered backup that it could draw from in case of a power outage. These batteries will give the Synology enough juice to stay alive for a little while and will automatically shut down when it detects the battery is getting low.
I picked up this APC UPS Battery after reading many positive reviews, and I'm glad I did. For the first time in the two years we've lived here, the power happened to go out a week later—bizarre timing.
Was it worth it?
For me, this solution is perfect. It allows me to easily access my files from both Mac and PC while sharing access to specific folders when needed.
Is it overkill for the average user? Absolutely. The sheer amount of Youtube videos I watched to get comfortable in the system added up over time, and it takes a bit of tweaking to get it set up how you like it.
If you're looking for a local storage option to back up to the cloud, these little Synology products are perfect little packages.